Atlus Bringing Bomberman Game to DS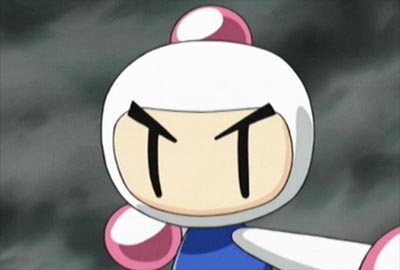 Wow DS has been in the news alot today eh. Anyways with the recent deal struck between Atlus and Hudson Soft it is now announced that Atlus and Hudson Soft will be bringing Bomberman Land Touch to the DS. And the game sounds crazily awesome from what I've read of the press release. Check out the press release to find details about the game:
Atlus U.S.A., Inc., a leading publisher of interactive entertainment, today announced the acquisition of the North American publishing rights to Bomberman Land Touch!, an action- adventure game for the Nintendo DS. The game is also a new milestone in the growing partnership between Atlus USA and Hudson Soft Co., Ltd., the developers of Bomberman Land Touch!
"We're thrilled to again join forces with Hudson Soft Co., Ltd. and to strengthen our relationship with such a great game from the storied franchise," said Sonoko Saito, Vice President of Production & Business Development for Atlus USA. "We published a pair of Bomberman titles in the recent past, so we're intimately familiar with the series, and with the excitement that surrounds each new Bomberman release, Bomberman Land Touch! is just the beginning." Bomberman Land Touch! is scheduled for release in early November 2006, and has not yet been rated by the ESRB; an E or E10+ rating is expected.
About Bomberman Land Touch! Bomberman Land Touch! is a family-friendly action-adventure packed with explosive excitement! In the Story Mode, explore Bomber Island while solving unique puzzles, chatting with rival characters, and engaging in 36 different one- to-four-player "attractions" with action, racing, sports, and other themes. In Attraction Mode, enjoy any of the attractions you've unlocked in the Story Mode.
In the Battle Mode, play classic multiplayer Bomberman with two to eight players via Wireless Single-Card or Multi-Card Play, or two to four players via Nintendo Wi-Fi Connection.
Bomberman Land Touch! Key Features
•Touch Screen controls! Story Mode and Attraction Mode take full advantage of the Touch Screen and stylus.
•Colorful Cast of Characters! Besides everybody's favorite, the classic Bomberman, there are tons of interesting characters to interact with.
•Up to 8-Player Wireless Single-Card Play! Attraction Mode and the Battle Mode both support multiplayer action with only one Game Card required!
•Incredible longevity! A 15-hour Story Mode, 36 stages in the Attraction Mode, and 20 stages in the Battle Mode.
Woah did I here correctly. Online mode for a DS bomberman game. Haha I'm sold. Wow and a 15 hour storymode. This is longer than most of the console ones. Actually longer than all of them. And 36 stages in Attraction mode and 20 stages in Battle mode which will be able to go online with up to 4 players. Ok I'm in heaven haha. This sounds awesome and I hope the Wii version of this game follows the same suit. This will definetly be for online DS fans and just old school bomberman fans is a must pick up. Ah sounds great. Thank you Atlus and Hudson. The game will come out in November 2006 which means another big DS title these Holidays 2006.
http://gonintendo.com/?p=4502
Zucas